Inspiring interview with the international yoga instructor and professional dancer, Beau Campbell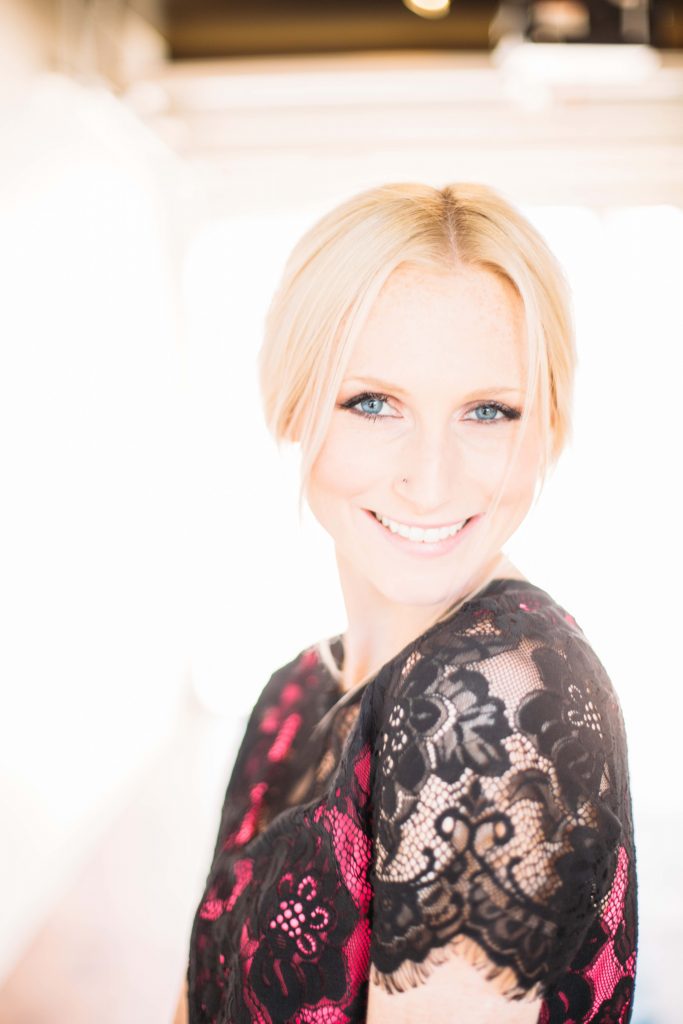 Meet our international guest teacher of Expo Yoga & wellness 2020!
What is the journey that led you to yoga?
I had taken basic yoga classes throughout my dance training but wasn't fully intrigued until I was about 19 years old and I went to a power yoga class in LA. I was shocked as my arms were shaking trying to hold a side plank and I realized how weak my upper body was in comparison to my dancer legs. This type of yoga was a challenge for me and I started to practice 2-3 time per week as cross-training for my ballet career. I was hooked when I found teachers that combined this power style with vinyasa. I felt strong and graceful at the same time. I started to focus on how I felt in my body rather than how I looked. I used to force my body into shapes for aesthetic purposes and yoga taught me how to honor my body on a day to day basis and listen to its needs. And just like many students the philosophy started to really inspire me. I didn't realize there was an alternative to a frantic mind and constant stress! I suffered from body image issues, disordered eating, joint pain, and severe anxiety. Yoga allowed me to keep dancing with a completely different outlook and intention.  I had found my life-long practice and passion.
What are your sources of rooting?
As an air sign and a Vata dominant personality I basically live in my head and in the clouds! Grounding practices are SUPER important for me. My two essential rituals are meditation and nature. Even if I can only fit five minutes in, I need to sit and breathe everyday. This is often a difficult task for me but I feel an internal shift when I commit to meditation. Getting into nature is how I stay rooted and connected. I love hiking and walking on the beach. Exploring is a humbling experience and it always reminds me how connected we all are to the Universe and to each other.
How does your yoga practice help you keep your balance?
I love that there are so many types of yoga and endless potential for growth and knowledge. On any given day, I can check in with my body and mind and find a way to bring it into balance through yoga. Some days, that means a powerful practice, some days it means Pranayama, and other days I need creativity and flow. Self-awareness and self-inquiry are key when striving toward balance. If you listen to your body, it will tell you what your practice is for the day.
What advice would you give to a beginner yogi?
Be patient with yourself. It's not about the depth of the postures. Each person is searching for sensation and that can look different on every body. Don't be afraid to ask questions to your teacher. They may not have all the answers but investigating and exploring are apart of the journey.
What is your way of rejuvenating yourself?
I tend to overbook myself and feel guilty if I don't spend my time working or doing something productive. This can turn into an unhealthy cycle for my body and mind! I've started to schedule full days off in order to reset and rejuvenate.  Giving myself permission to take a day off from exercising, to put my computer away, to drink a glass of wine with friends or any other activity that brings me joy. A bubble bath and Netflix is never a bad option either 🙂
How do you manage to maintain balance on a daily basis?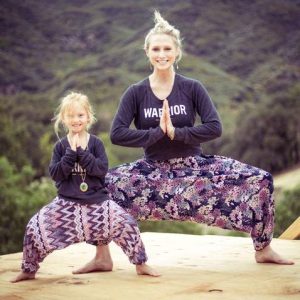 Balance is so much about listening to the signals around you. My body tells me what it needs and when I truly listen I can find practices to bring balance into my life. I am a planner so scheduling things into my calendar is a great way to satisfy my organizational impulses but also make sure I leave time for home cooking, daily movement, quality family time etc. I know it seems odd to put "dinner at home" in your calendar but, for me, it's an important reminder to value my time. Luckily my work is pretty soul nourishing, so I get to do what I love everyday.
How do you draw from the source?
Taking control of your mindset and realizing that the Universe has your back can create powerful energy shifts. My teacher Matt Giordano says "Change is inevitable but transformation is a choice." When I choose courage and step into the flow of life, I feel less resistance from my ego and more harmony with the Universe. Challenges are everywhere but so is inspiration. My best creations come when I keep showing up and do the work. When in doubt, make art. Use it to work through your sh*t. When life looks hopeless, live more fully until it inspires you again.
What is your way of giving back and its importance in your life?
Education, sharing, and leading by example. I love learning and sharing knowledge with others. I will be a student my whole life and continue to learn all I can to share with my students and clients. I believe an important way to give back is to lead by example and spend your money in support of businesses and causes that are important to you. I am very passionate about the environment and choose to live a plant based lifestyle to give back to our planet. I try to reduce waste as much as possible. I carry a huge purse (I'm known as a bag lady) with a reusable coffee cup, reusable water bottle, utensil set and tupperware for leftovers.
What are your daily rituals?
Movement, mantras and meals! Haha-this is my tagline for my mindful nutrition programs but the inspiration came from my favourite daily rituals. Movement is so important in my life. Whether this is a walk, a dance session or a yoga class, I have to incorporate movement into my day! Mantras give me inspiration for my meditation practice as well as encouragement for the day. Meals are so important and I find that home cooking nourishes both my body and soul. I am very passionate about food and how it is prepared. If I am traveling I often bring a magic bullet with me or do lots of research to find amazing locally sourced or vegan restaurants on the road!
 How do you inspire yourself?
I usually find inspiration when I'm not looking for it! Challenges often present the most profound discoveries. When life is feeling hopeless I often just make art, dance, free-write or get into nature with no intention other than to feel better. Creation comes when you are raw and authentic. Art can reflect some ugly parts of us but this is where we truly connect to others. We can speak heart to heart and realize that we are all the same and feel the same.
What inspires/lights you right now?
I am currently working up to launching a mindful detox program. It's a 14 day commitment that includes mindful practices, yoga, recipes and private coaching sessions to detox on all levels with a holistic approach. Creating this content has been so exciting for me as it's combining several things that light me up! My goal is to create a community of artful wellness seekers and provide support along our health journeys. Everyday I have been creating recipes for the program and taking photos for the workbook. Photography is another business of mine that started about 10 years ago when I was doing dance photography for Ballet Arizona. Bringing all of my passions together in this new venture is truly exciting and I can't wait to share it!
Books
I am currently all about plants and the planet! Currently on my nightstand is the book Whole by Dr Colin Campbell (author of the China study). His first book was my original motivation to become vegan. I really only read non-fiction and this is very fact based but I love it! I think everyone should be more educated on our food and healthcare practices.
Blogs
Blogs are all plant-based cooking blogs- Hell Yeah! It's Vegan & Oh She Glows are two of my faves. I'm also a big fan of Oprah's Super Soul Conversations– it's great for the commutes in LA. Let's talk yoga- I just completed Level 1 & 2 of Chromatic Yoga training with my good friend and mentor Matt Giordano. His approach to the physical practice is so intelligent and his philosophy is inspiring. Highly recommend joining his community!
How do you make a difference?
I try to take conscious action that aligns with my values every day. I follow a plant-based diet for several reasons- one is to help save the environment and conserve the resources we are rapidly depleting and also to contribute to the animal rights movement
How do you feed the yogi in you?
As I mentioned before- movement is so important. This is why is created YogarinaFLOW and Shake Your Chakras; A soul nourishing combination of dance and yoga. Another thing that really feed my soul is animals. I am a proud cat mama and find my time connecting with animals so valuable. Their unconditional love and affection is so pure and reminds me to love in this way.
How do you stay healthy?
As a health coach, I am very into healthy food and sharing with love with my students and clients. I follow a plant-based diet. This feels best for my body and aligns with my ethics. I love the energy I get from plants and being creative in the kitchen. I love to listen to music as I cook and share food with people I love. This nourishes my soul and heart all at the same time.
What is your way of expressing your gratitude?
Gratitude is so powerful! I practice gratitude every morning when I wake up by saying three things I am grateful for. I do this with my husband and it starts our day of in such a positive light. When I start my day out by focusing on my blessings, it often transforms any negative energy and gives stress less power.
Don't miss Beau Campbell at Expo Yoga & wellness 2020! Discover her workshops here.