Interview with a yoga teacher that speaks from the heart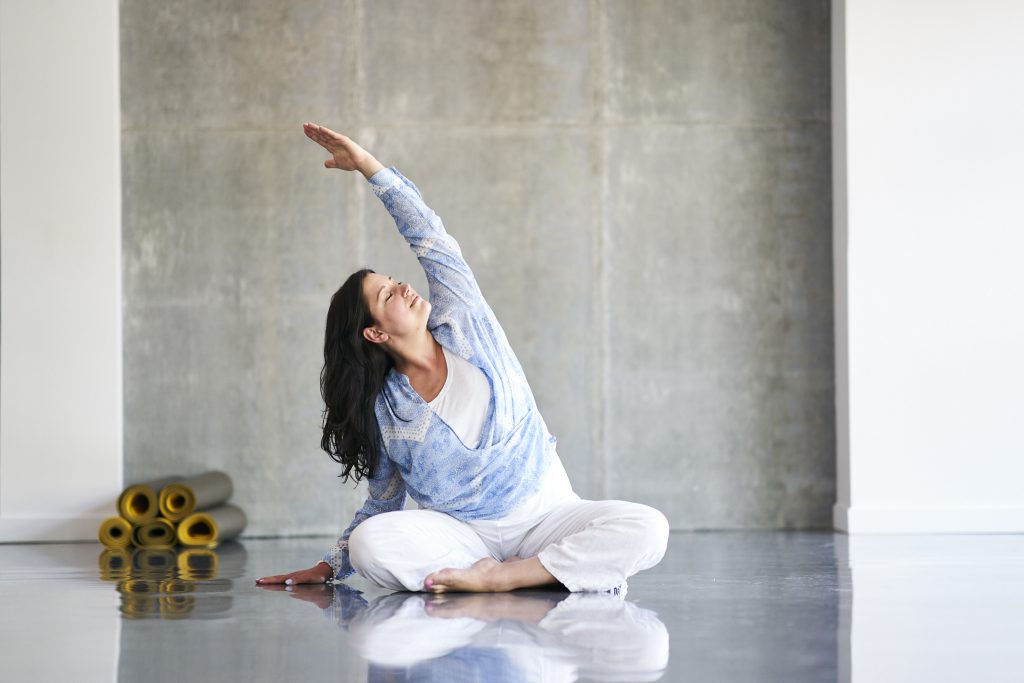 "What we say to ourselves can completely alter the experience of our practice"
Founder and Director of HappyTree Yoga Studio in Montreal (Est. 2007), Melanie Richards leads Yoga teacher trainings, is a passionate speaker, writer and workshop leader. She is an Expo Yoga ambassador. Read her bio. 
– Who has inspired you the most in your yogic journey?
I've had many inspiring yoga teachers along my path and I'm grateful for all of them! For gentle yoga, my biggest influence is Nischala Joy Devi, author of The Healing Path of Yoga. For Yin Yoga, it's Paul Grilley, Sarah Powers and Bernie Clark. For Hatha Yoga, Rodney Yee. I also learned a tremendous amount from the late S. N. Goenka, teacher of Vipassana meditation. These days, I'm excited to get back on the path of Kundalini Yoga, learning from Shabad Saroop Singh Khalsa here in Montreal.
– What does this expression mean to you: "You do yoga and yoga does you"?
Great expression! I think no matter the reasons we start doing yoga, in the end the benefits are universal: deeper compassion, presence and connection. For me, it started as a purely physical practice and now it is my spiritual practice – one that has transformed my life.
– What was the most valuable advice you received from a teacher that now guides your practice?
A big "Aha" moment for me was in a workshop with Nischala Devi. She had us experience the powerful impact that our words have on our body. What we say to ourselves can completely alter the experience of our practice, for better or for worse. Now, I'm more aware of how I talk to myself when I do yoga.
– In your opinion, how does yoga help us appropriate our body and feel better in it (accept it!)?
Yoga is the connection of mind, body and spirit. When we are in union with our body, we no longer judge it or objectify it as something outside of ourselves. Yoga certainly helped me to appreciate my body and be kinder to it. Plus, the asanas are so graceful and sensual – I just feel more beautiful when I'm moving in unison with my breath!
Don't miss Melanie at Expo Yoga 2019!