The Links Between Yoga, Eco-Living and Plant-Based Eating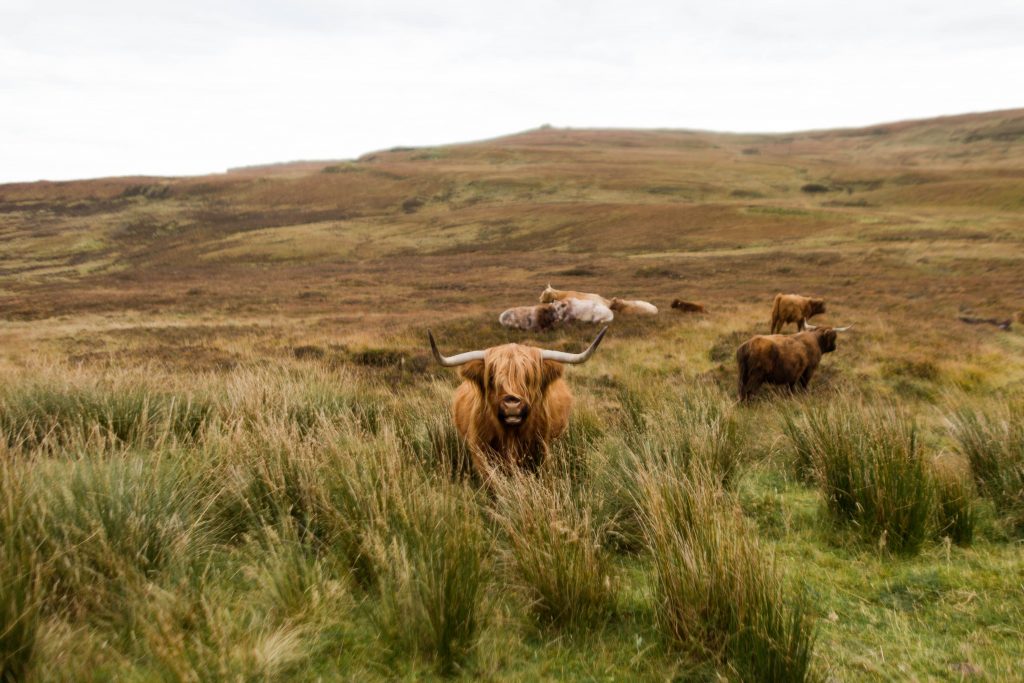 November is World Vegan Month. For those of you who cringe at the word "vegan", read on to learn more about how veganism relates to Patanjali's Yamas and a sustainable, eco-friendly lifestyle.  My journey with plant-based eating began innocently enough when I was 18, and has evolved and expanded over the years to my current status as 'vegan', although purists might argue that I am not a true vegan as I  still eat honey and burn beeswax candles.  Like anything else in life, there are varying degrees of ideologies and philosophies, and mine is not on the extreme pure end of veganism. Rather, I make the best daily choices that I can, and have based my decision to be vegan on three pillars that are grounded in fact and scientific research.
Leave Animal Cruelty & Suffering Behind
An avid animal lover since early childhood, I could not reconcile the thought of eating something that I loved with the food on my plate. As soon as I was old enough to buy my own food and make my own meals, I cut out the consumption of all mammals. Although difficult to think about and even more disturbing to see, the evidence of animal abuse and cruelty, especially in today's factory farms, is plentiful, overwhelming, and heartbreaking. Scientists have found that pigs are more intelligent than dogs, thereby begging the question, what makes eating a pig ok, but not a dog? Ahimsa, the yogic principle of non-violence, compassion, understanding, & loving kindness, is applicable to not only ourselves and all humans, but also to all sentient beings on the planet, including those animals deemed as fit for slaughter.  As human beings, we have the capacity for mercy.  As yogis, we strive to take our practice off the mat and into the world at large. This can include our food choices.
Health Benefits
Even when I was eating meat as a child, I never felt well when eating it, and always had trouble digesting it. I'm the first to admit that every body is different, and therefore requires different nutritional inputs. However, I also think that even if being vegetarian or vegan is not your best option due to what your body needs, it is most likely possible that the consumption of animal products could be considerably decreased.  Mounting scientific evidence stipulates that a vegan diet is a viable, healthy option for people of all ages. Studies show that eating a plant-based diet instead of an animal-based one can confer significant health benefits, including reduction in incidenceof obesity, diabetes, high blood pressure, high cholesterol, heart attack, stroke, and some types of cancer.  Brahmacharya, another of Patanjali's Yamas, most widely translates as "right use of energy".  More broadly speaking, it's an exploration of our life choices and how to best use our energy. Physiologically, choosing to eat less meat and more plants significantly increases your body's fibre intake, and decreases the amount of energy needed for digestion (it's harder for the stomach to digest meat than plants). Emotionally and intellectually, the negative energy ingested when eating the flesh of an animal that lived a life of fear, pain and suffering and then was unceremoniously slaughtered can be avoided when eating a plant-based diet.
Environmental Impacts
Despite my long commitment to being vegetarian, and my ever evolving obsession with the environment and my impact upon it, my rude awakening to the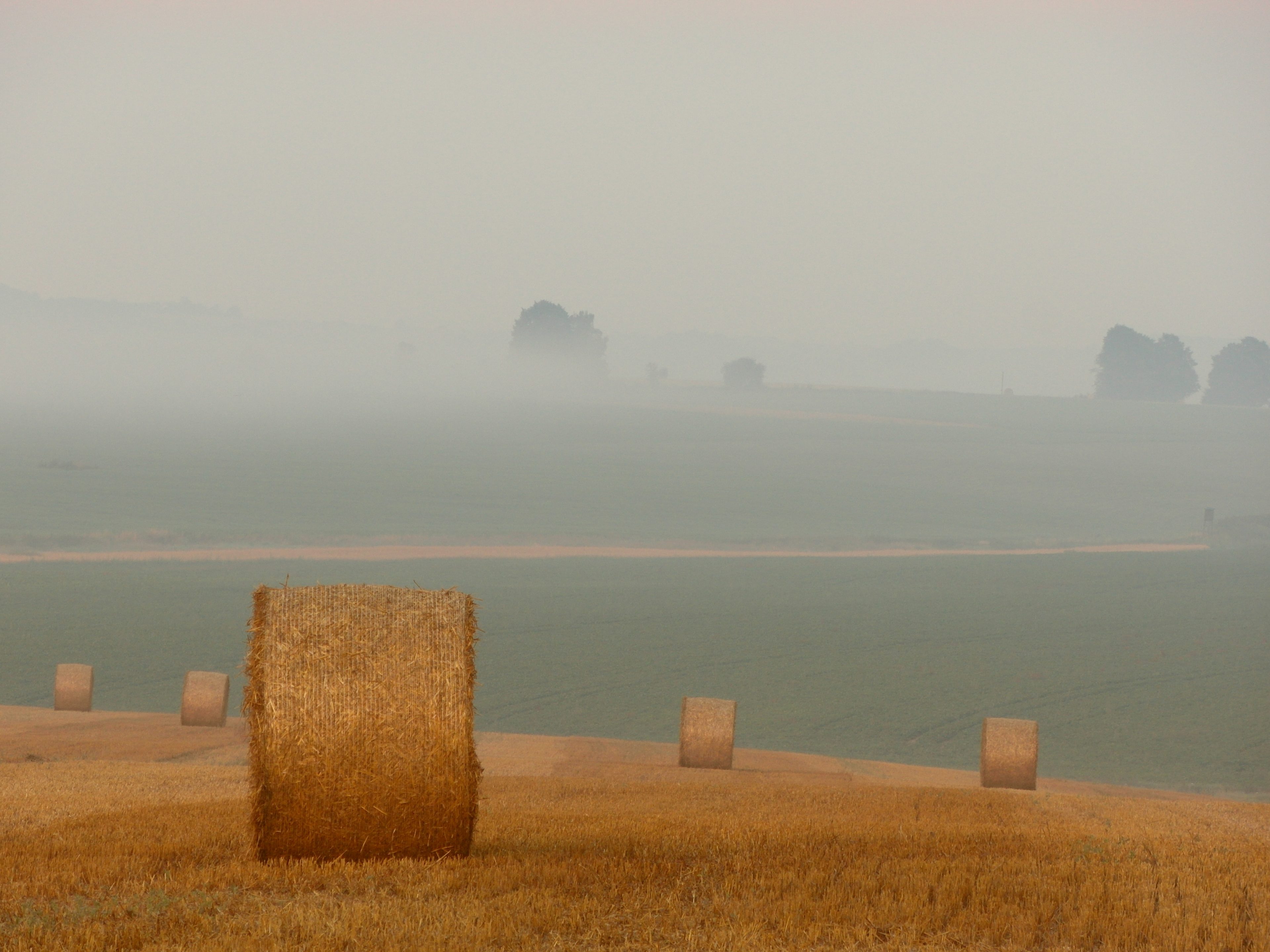 consequences of eating animal proteins did not occur until Earth Day, 2016. That's when I chose to view the documentary Cowspiracy, and the next day I was vegan. I gladly gave up the last of the animal proteins I still consumed, including cheese and food products such as baked goods made with dairy and/or eggs. In essence, I could not truthfully call myself an environmentalist and still support any facet of animal agriculture.  During my yoga teacher training, the Yama called Satya resonated most profoundly with me. interpreted as truth, being honest, genuine, authentic, practicing conscious communication, and having integrity.  When I was faced with the enormous toll animal agriculture is taking on the planet, I had to face this truth and act upon what it meant to me. In light of the recent IPCC Report on Climate Change, urgent action is needed to avoid planetary disaster. Although significant policy changes are required at all levels of government to reduce our Co2 emissions, one powerful action everyone can immediately take is to reduce their meat & dairy consumption.  Animal agriculture is the largest contributor to deforestation, with one-third of arable land being used for feed production globally.
It seems obvious that eating a plant-based diet makes a remarkable addition to an eco-friendly, sustainable lifestyle.  Not only does eating less (or no) meat significantly reduce your contribution to carbon emissions, but it also reduces the amount of packaging you throw away (think meat packaged in styrofoam and saran wrap – none of it recyclable), But how and what we choose to eat is a delicate and sensitive topic, steeped in culture, tradition, and economic status, and often avoided for fear of offending or insulting.  I don't want to offend or insult anyone, however I do ask that if you've never seriously contemplated a plant-based diet, that you openly explore this possibility, and, as we all know we can safely do on our mats, make it an inquiry, but an urgent one.  Our children, and future generations, and the animals… will thank you for it.
Loraine Overall
Béco Boutique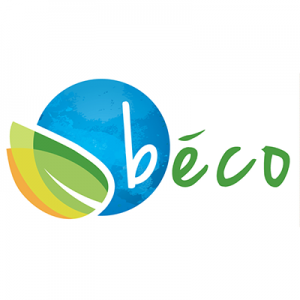 Studio de yoga & boutique écologique qui propose des produits écologiques et socialement responsables, localisé à Saint-Lambert sur la rive-sud de Montréal.